Stay updated on the latest hiring trends for NetSuite professionals.
Stay relevant with our tips and create better workspaces.
Are you ready to lead your team? We are looking for a #NetSuite Team Lead to join our client in this #Remote opportunity. If you'd like to apply, visit our #SuiteSourceJobs page at: #IT #ERP #Oracle #OracleERP #Hiring #TeamLead #HiringNow #JobSeekers https://t.co/eLLuHSBKvj
Read More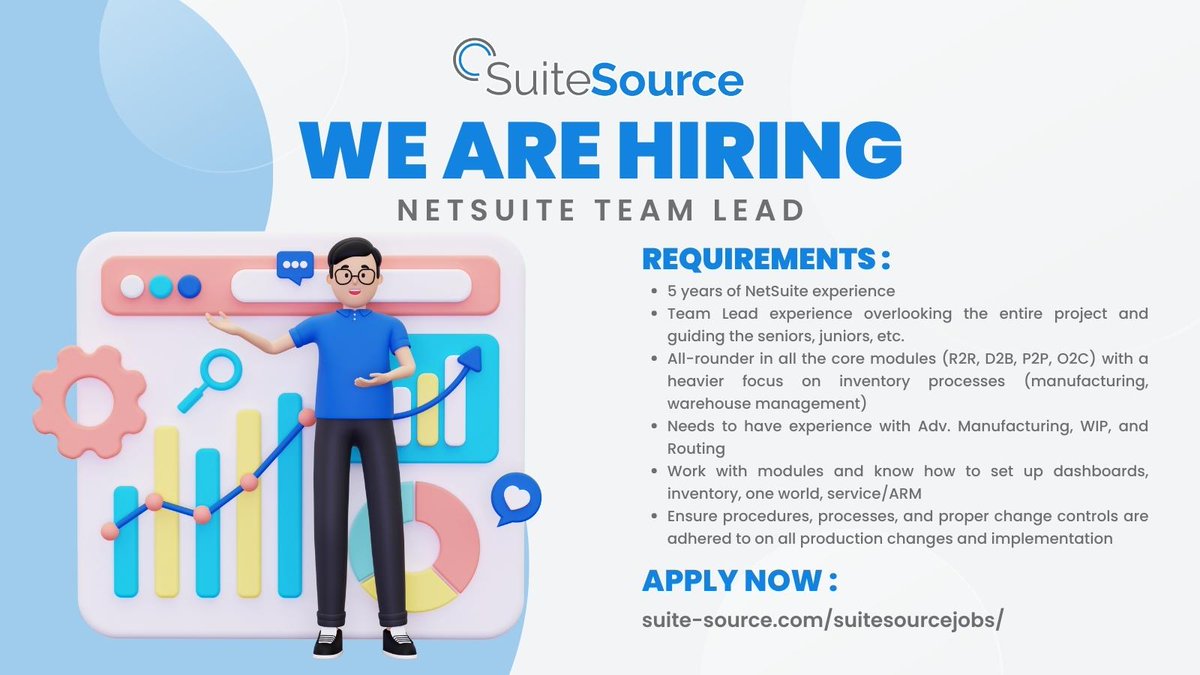 Canada Office
50 Burnhamthorpe RD W.
Unit #202.
Mississauga. ON. L5B 3C2, 
Canada.
USA Office
19 West  34th ST, STE. 1018.
New York NY 10001
United States